About me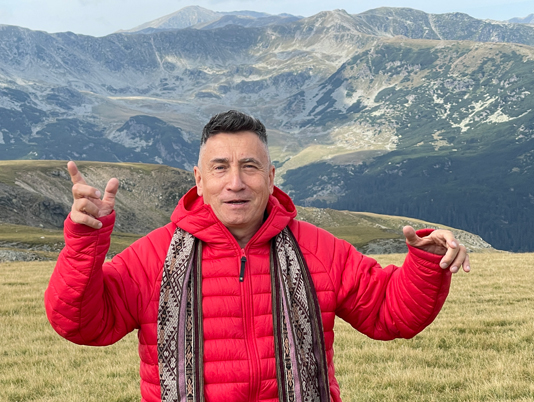 I am not a diagnosis, I am a living miracle!
I was born and raised in Cluj - Romania.
I have studied Physics and Chemistry at the University Babes Bolyai in Cluj, and have obtained Ph.D. Degree in Technical Science.
I had worked almost 20 years as General Manager at a company which was Representation for international companies. All were good, I had nice family, expensive cars, family house as in dreams. But soon the dream started to change to nightmare, because I had no satisfaction in earning more and more money and I was unhappy. I was praying for a change and things has started to change...
Meanwhile at the age of 23 doctors has told me I have a problem with my leg muscles and there is no cure for that. I have accepted the diagnosys and the fact that classical medicine cannot help, but started to look for alternative cures.
Meditation and Tai chi was the first step.
I have learned to overcome my fears by participating on several sessions walking on embers.
In 2016 I have met my mentor and friend Gabriel Bucher and after his energy treatment first time after decades I have started to feel my legs again. I have understood that I don't have to wait for external help , I have to do the healing myself on me.
I have worked on my fears, limiting beliefs and patterns. I healed so many wounds.
I experienced a deep transformation and started to feel like I was in control of my life.
I discovered the world of subtle energies and learnt that we are not just our physical body. I understood that we are all connected, that we are all one, and that our incarnation in this lifetime is just a tiny step in our soul evolution journey.
From this perspective, everything started to 'click' and make sense!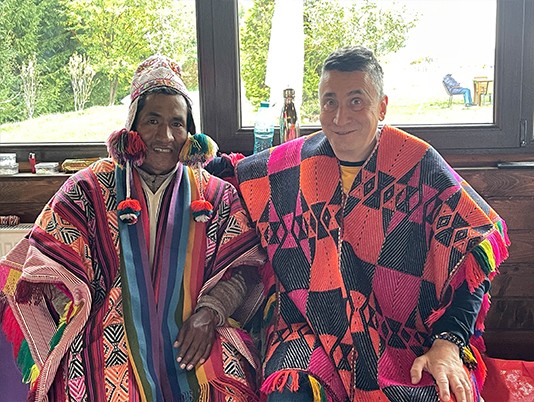 I started to develop a strong connection with my higher self. This is when magic started to happen (and I am a 'work in progress' still!).
On a healing summit I came across Dr Alberto Villoldo's work on shamanic energy healing and immediately felt a strong calling.I knew that this was the link I was missing if I really wanted to help people heal at a very deep level and achieve real transformation. His training gave me the skills to work at the energetic and soul level. Removing the imprints from the energy field is much quicker and more effective than talking therapy!
During this course we have been thougth many technics from the Q'eros the descendents of the Incas.
I became intrigued and looked for connection to them. I came across and met my Andean mentors Don Eduardo Chura Apaza and his father Don Francisco Chura Flores. Their people have lived more than 500 years without doctors and hospitals, relying just on the help of Spirit, Mother Earth and the Sacred Mountains. Still learning from them....
In April and May 2022 I have spent almost a month in Peru doing initiations, ceremonies in the Apus and after completing my Andean Misa I became a Paqo - Andean Priest.
About detailed experience please check Peru experience.